重要日期

截稿日期

2018年11月5日

录用通知

投稿后20-40天

论文出版

收到最终稿后30-60天

会议日期

2018年12月15-17日
联系我们

手机: 0086-18917219762

座机:021-51098086

QQ:2934920393

微信:18101720867

huiyi123公众号

huiyi123微信客服
MEDLIFE2018演讲嘉宾信息如下: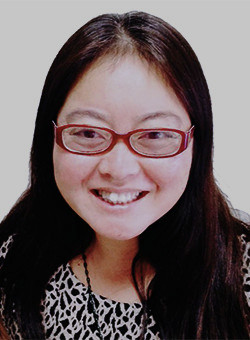 Qian Ji
Department of Health & Kinesiology, Texas A&M University, USA
Biography: Qian Ji teaches POWER academic writing studio and Women's Health at Texas A&M University. She has been studying, working, and living in US for over eighteen years. She received her master and Ph.D. training Health Education in Texas A&M University. Her research areas include women' health, emotional health, and the relationship between expressive writing and health outcomes. She is a theory lover and always interested in how to make connections between theories and real world applications. She is also actively engaged in promoting academic writing strategies for graduate students, especially among international academics and has delivered several workshops on the POWER Writing Model to graduate students and health care researchers.
Topic: Writing Efficiently for Publications: For ESL Academic Writers
Abstract: Previous studies suggest ESL academic writers experience stronger academic-related stresses than non-ESL peers do. The challenges for ESL academic writers are: 1) language limitations, 2) cultural differences, 3) increased hours spent on understanding and writing, and 4) increased emotional stress. This presentation will introduce eleven healthy writing habits, two useful brainstorming tools, abundant academic writing related resources, efficiently editing tips, and publication procedures. Promoting Outstanding Writing for Excellence in Research (POWER) provides practical strategies for academic writers, especially ESL writers, to build up healthy writing habit, write regularly, edit and revise more efficiently and effectivity, and become more productive in academic writing and stress less for publications.
This interactive presentation will provide hands-on tools to help ESL academic writers learn to write more and eventually publish more. Participants will discover and practice useful strategies needed in academic writing in order to maximize writing productivity, such as, how to make your writing plan, how to write keep the writing momentum, how to write regularly, and how to build up your own support system!